Banner and Website Branding
Situated right on the shoreline at the entrance to Cowes Harbour, the Island Sailing Club (ISC) offers amazing opportunities to promote your brand and services to an ABC1 audience in Cowes arriving by Red Jet, Red Funnel and by private boat. These bespoke, high profile and high visibility branding opportunities are available on our pontoon, pontoon bridge, apron and clubhouse.
Spaces are priced on a weekly basis with discounts applied for 6-month (5% discount) and 12-month (10% discount) arrangements. Please note that special rates apply for Cowes Week and a price card for that week is available on application.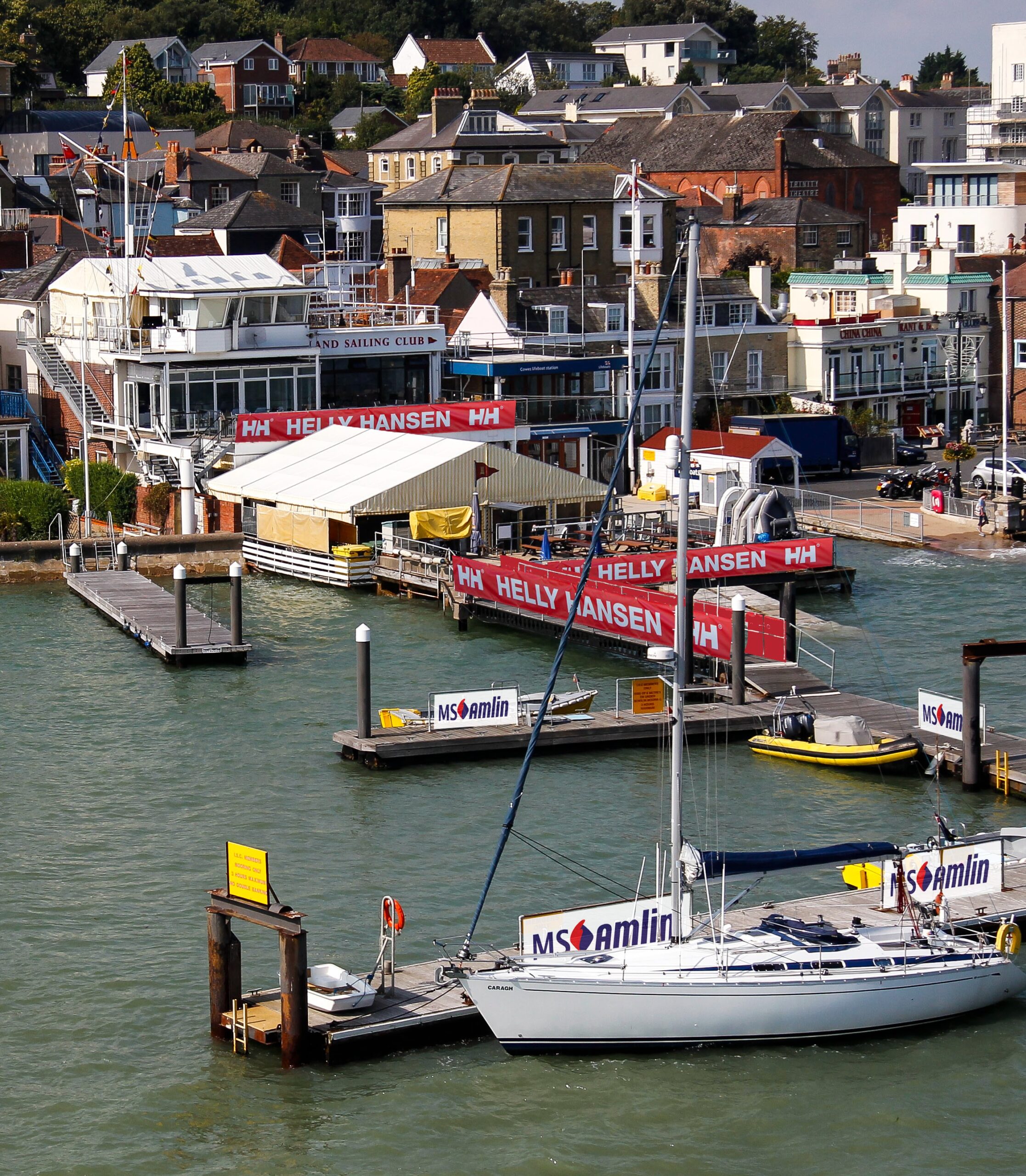 Pontoons & Pontoon Bridge
The pontoon offers a unique and prominent branding location in Cowes.  We can offer high impact banner spaces, with two 10 metre banner spaces on the pontoon bridge and seven 3 metre double sided banners on pontoon handrails, as well as opportunities for feather flags on the pontoon.
Branding Prices (per week)
2 x 10m Access bridge banners
7 x 3m Double sided banners on pontoon handrails
Island Sailing Club Terrace and Apron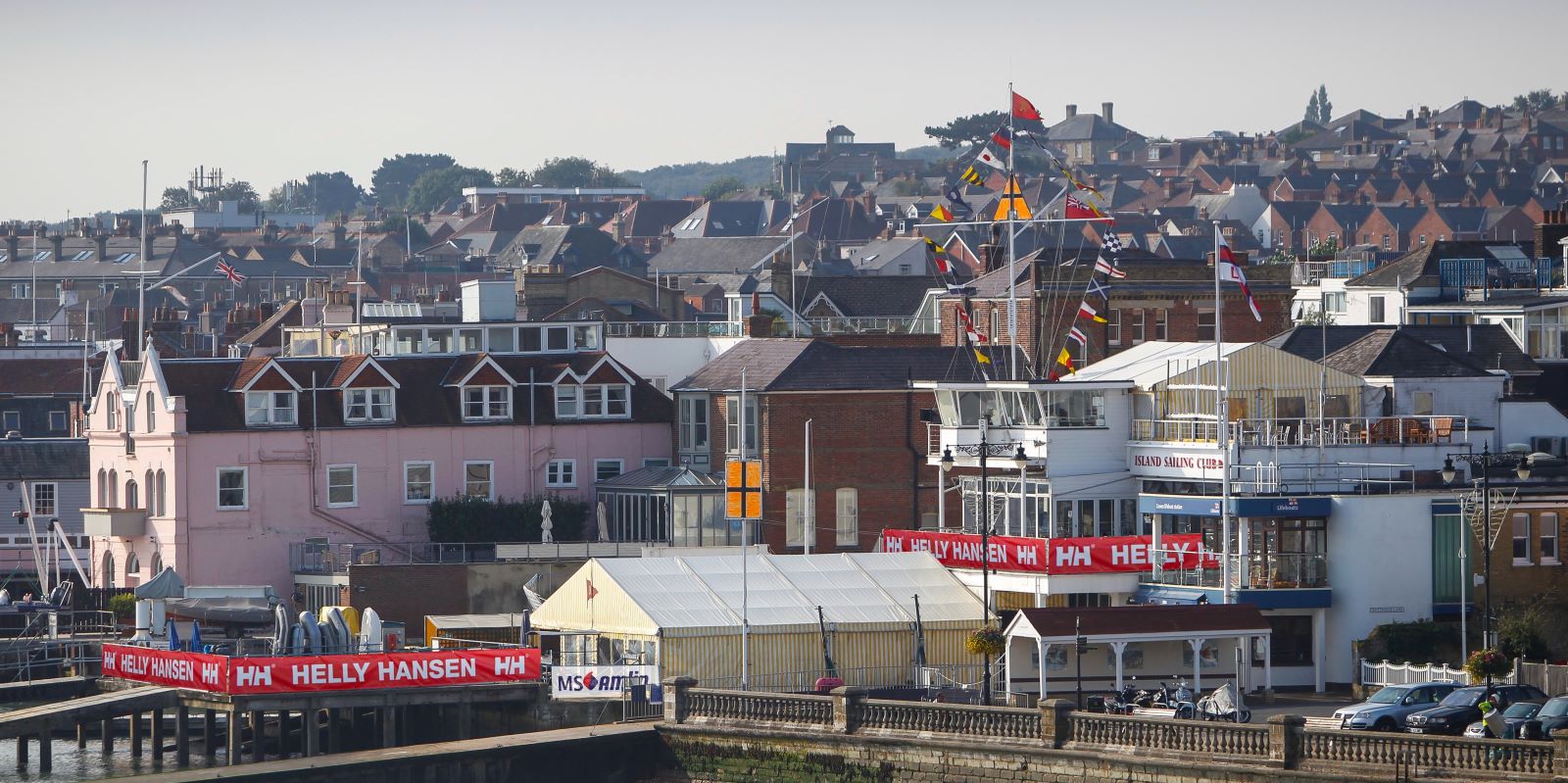 The iconic Island Sailing Club sits in the heart of Cowes and boasts prime views across the Solent. It is the organiser of the annual Round the Island Race and other annual regattas with sailors spending time relaxing in our clubhouse after a day on the water.
We have a 16 metre 1st Floor panoramic terrace banner space along with two 9 metre apron banner spaces and a smaller 4 metre low section apron banner space.
The panoramic terrace is only available for banner advertising during Cowes Week.  The apron is available all year round.
Branding Prices (per week)
16m 1st Floor Panoramic terrace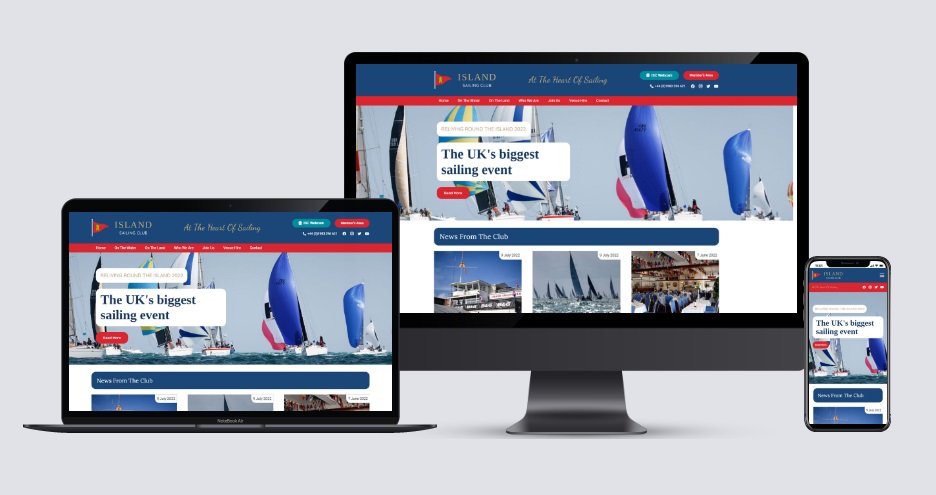 Island Sailing Club Website
Why not take the oppportunity to advertise, here, on our newly revamped public website?  We are now able to offer advertising space on the Island Sailing Club website.
Rates are charged at £40 +VAT per fortnight.
Why not enquire now?
Don't forget discounts on the list price of 5% for 6 months and 10% for 12 months are available.
Just let us know what banner space you are interested in, the approximate dates you want the banner space and your contact details.
We will get right back to you to discuss your requirements.
Pontoons & Pontoon Bridge
2 x 10m Access bridge banners
7 x 3m Double sided banners on pontoon handrails
16m 1st Floor Panoramic terrace